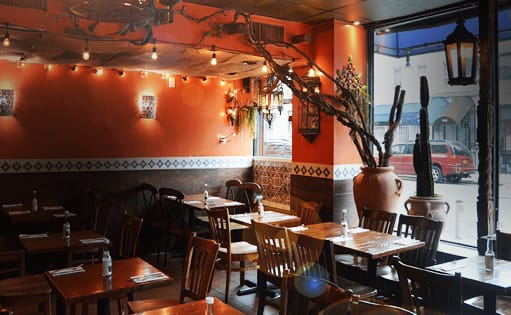 From NY Daily News
When Antonio Vilchis opened Mexicocina in a tiny spot on E. 149th St. in 2008, his goal was just to make a living, he says. But the blend of brightly colored decor and south-central Mexican food proved to be so successful, that Vilchis and his business partner Ismael Gonzales now run two restaurants in the South Bronx, both bigger than the now-shuttered original.
A Mexican Feast in the South Bronx
From the outside it looks like an ordinary meatball, swarthy and sizzling. In the ground beef are the faint crunch of rice, a strafing of mint, ghost trails of cumin and oregano. Then, surprise: a secret chamber filled with the yolk of a hard-boiled egg, bright yellow and just starting to deliquesce. It is the gangster movie cliché, a big lug with a heart of gold.
Mexicocina, which opened in 2008, is one of the more formal Mexican joints in this stretch of Mott Haven, which is to say there are a few tables at the back, past the takeout counter with its glass vats of horchata and tamarindo.
Order Online
Getting your favorite Mexican Food delivered to doorsteps has never been so easy. Now you can order delivery or pickup online and avoid waiting on hold or repeating your credit card number over the phone.
Here at Mexicocina, we want to make things as convenient as possible for you. That's why we offer 10% OFF your first order when ordering online, just use promo code: WELCOME at checkout.
Order directly from our Website and enjoy ordering our delicious food today. We pledge that your order will be right and right on time.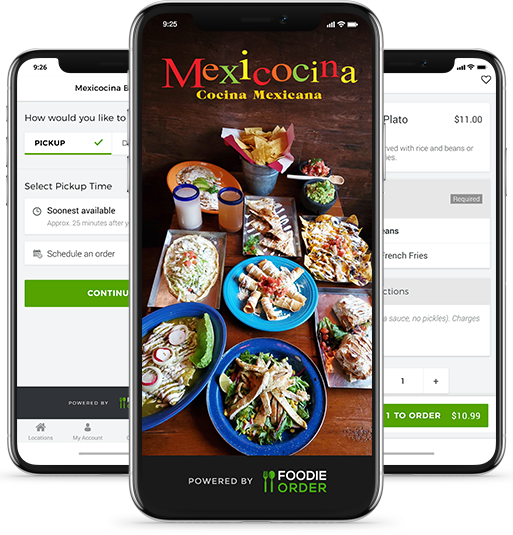 Fresh
Ingredients
& AUTHENTIC MEXICAN FOOD